Do you know the development potential of all your employees?
Make your business ready for the future – focus on actual needs.
Professional assessment meets individual competency development
Two expertises from one source. Enable comprehensive human resource development in your company. Offer all employees the opportunity to evaluate their competences with personality tests and then to build individual skills with ondojo.
The unique all-in-one solution makes your human resource development more simple and efficient and delivers proven success.
Human resource development - plug & play
Live up to your responsibility in human resource development. Develop your employees fairly by giving everyone – from apprentice to boss – the same opportunity to train skills individually. Anywhere and at any time.
What if a good supervisor doesn't let an even better employee pass?
Every employee deserves a chance to develop – on their own responsibility and in a self-determined manner – and to have the feeling: "My potential is seen, promoted and used in the best possible way".
What if good employees leave the company because they can't fulfill their need for development?
Support all your employees equally. Because this way you can scalably accompany each one from the first day to the last and ensure that small challenges are overcome with a sense of commitment.
Unrecognised potential leads to frustration and costs!
When performance is not only demanded, but is also individually and continuously promoted, this results in motivation, pleasure of achievement and employee loyalty. Three crucial success factors for your company.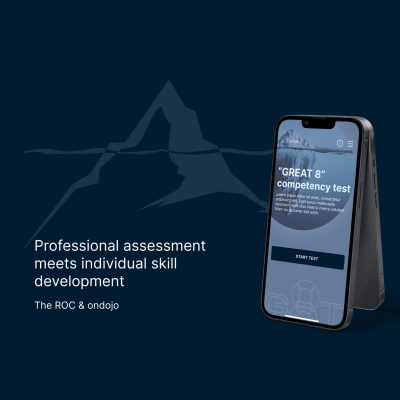 Diagnosis and treatment from one source
Human resource development at the highest level – with combined expertise of The ROC and ondojo. Thanks to the digital solution, employees can be individually supported on all levels for the first time – a novelty in human resource development.
The ROC is an established institute for the measurement of personality and competences. The scientific tests enable companies to make sustainable, fair and exact decisions regarding human resources.
ondojo is the digital training space for developing your skills and mindsets. Based on over 20 years of experience in live-coaching, users are guided in the app to playfully build competences and apply them afterwards in real life.
Competence analysis
Competence development
Building routines
Guidance
Recommendations for action
Neurodidactic methods
Competence analysis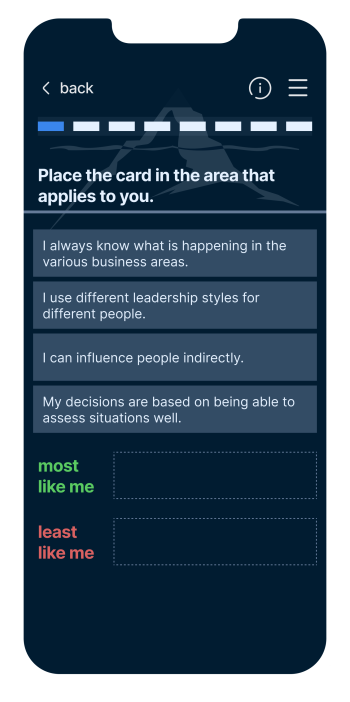 Potentials often lie dormant – until they are kissed awake.
Get individual insights from 39 competence areas based on The ROC's Great 8 test. Leadership, teamwork and organisational development are evaluated. This results in an individual competence profile – the basis for developing each employee individually and deploying them in the company in the best possible way.
Competence development
Building routines
Guidance
Recommendations for action
Neurodidactic methods
We will make you a suitable offer for your company - at a fraction of the cost of a development centre.
Up to 20 accounts
from € 65*
Up to 100 accounts
from € 60*
From 100 accounts
from € 55*
Interested? Please contact us.
* including customer centre and online training – all prices plus VAT at the current rate of 19%